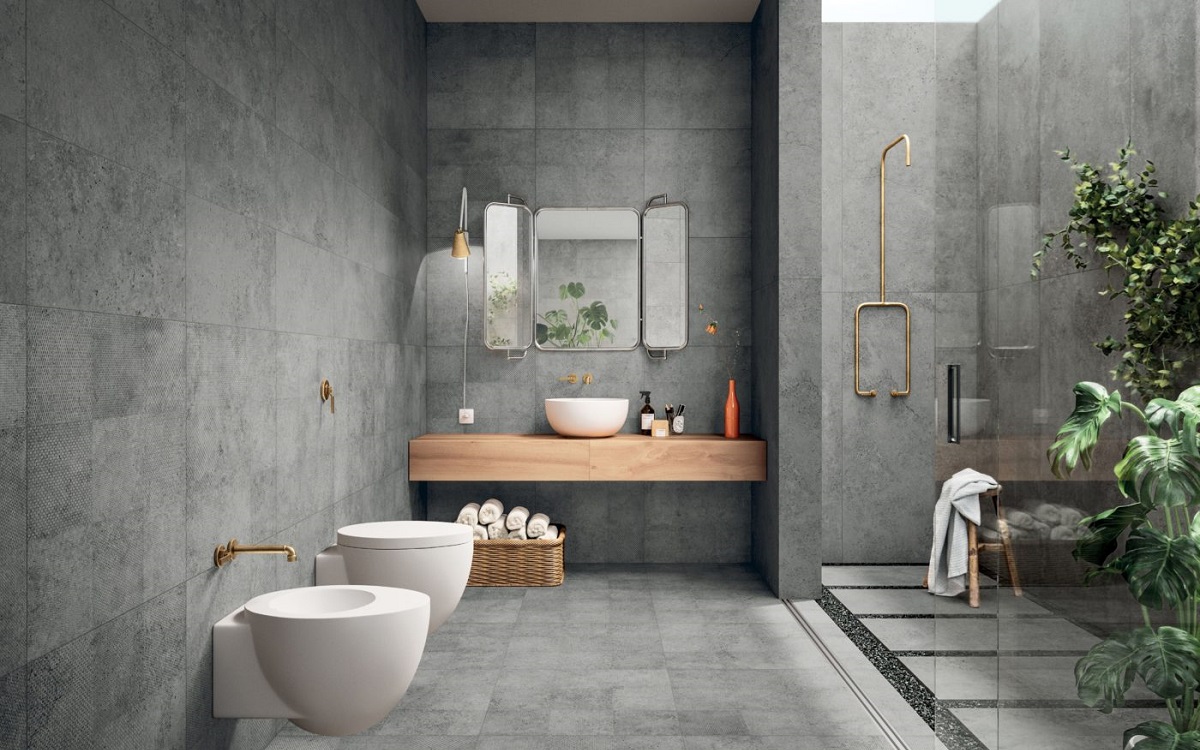 The choice of a good bathroom ceramics tile color will greatly affect the appearance of your bathroom interior. An attractive interior appearance makes the owner feel comfortable. Especially if there are guests visiting, of course you will feel proud if your interior gets compliments.
Bathroom ceramics have a variety of motifs, colors and patterns that you can arrange according to your wishes and of course the budget you have. So, for those of you who want to choose bathroom ceramics for your dream home but are still confused about what color and motif to use, see the explanation below!
Choosing good bathroom ceramics can be said to be difficult and easy. You have to be careful in choosing because it will have an impact on durability, accuracy and suitability when applied. Not only that, the motifs, colors and sizes of bathroom ceramics will also affect the atmosphere of the room and the mood of the occupants.
1. Recognize the Difference between Floor and Wall Tiles
Generally, floor ceramics have a rough texture. This is different from wall tiles which are more playable in terms of texture. From slippery to dove. Usually the needs for ceramics often vary, especially for exterior wall tiles.
2. Be Careful in Choosing a Ceramic Texture
Still related to the previous one, floor ceramics generally have a rough texture. A bathroom room that is often wet and humid will of course be very dangerous if you use a glossy or slippery surface.
Choosing good bathroom tiles is important. However, paying attention to the security level is far more important. Choose bathroom tiles that have a rough texture so they don't slip even when they are wet. This is of course so that you don't slip easily. A size that is not too large will also help give a rough effect to ceramic floor tiles.
3. Adjust the Size of the Ceramic with the Area of the Bathroom
Various types, sizes, motifs, and colors of bathroom ceramics are on the market. Starting from affordable prices to expensive ones. Of course it is important for you to adjust it to the size of your bathroom.
For a large bathroom area, you should minimize the use of tiles that are too small. If you still want to use small ceramic patterns, use them in a few places as decorative elements.
4. Avoid Using Too Many Colors
Choosing motifs and colors for bathroom ceramics is easier than choosing exterior wall bathroom tile motifs. This is because the bathroom area is more closed and separate from the area that is easily visible. However, having a nice color of bathroom tiles is certainly everyone's dream. Therefore, many people play with colors to design their bathrooms.
This is very exciting indeed. But if the size of your bathroom is small, this method will actually make the room feel cramped. If you want to provide contrasting colors, take advantage of neutral colors like white and black as a partner to neutralize the atmosphere.